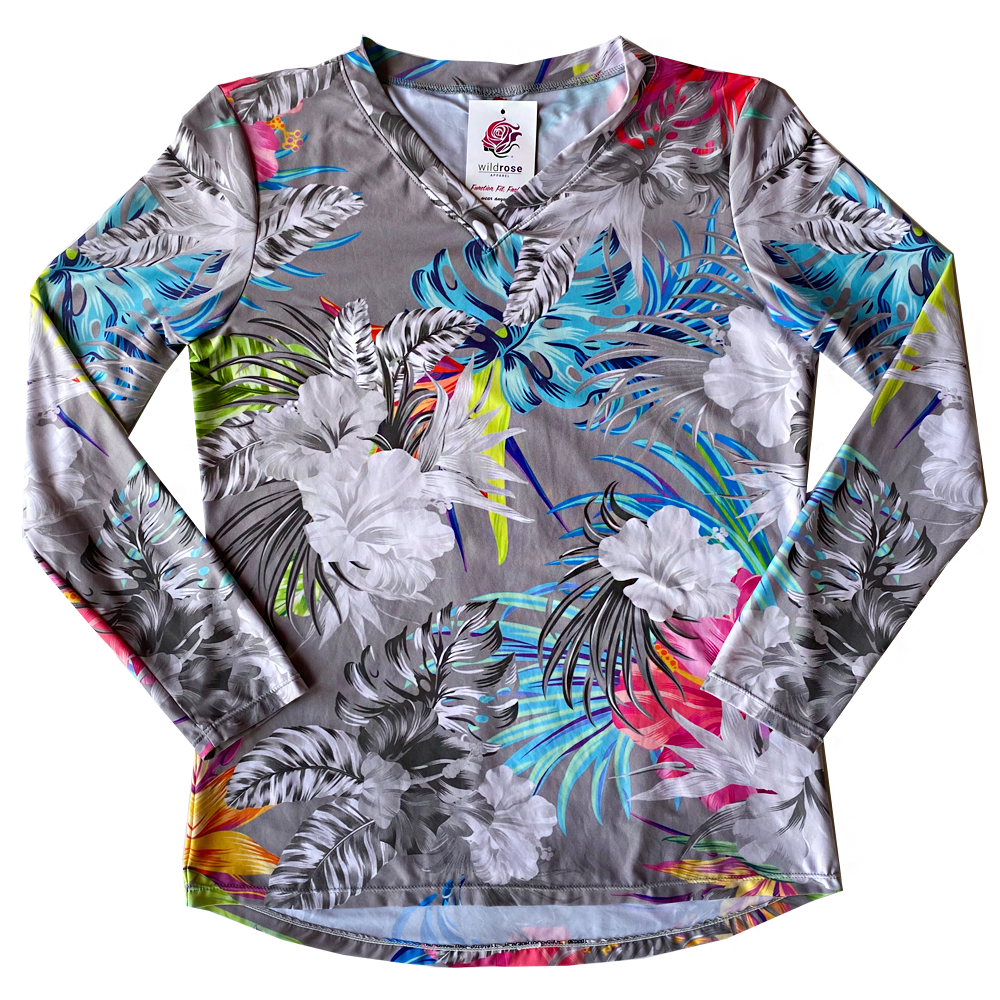 South Beach UPF50+ V-Neck
$ 49.99
Whether you're looking for the perfect women's fishing shirt or other activities like running, hiking, going to the gym, or just hanging out, the Wild Rose South Beach top is sure to make a statement. Inspired by the Art Basel in Miami, this top embodies the spirit of South Beach with its fun vibrant colors mixed with a breezy style.
The Wild Rose South Beach long sleeve shirt is made of a lightweight UPF50+ poly lycra blend. Smooth and cool to the touch, this stretchy semi-relaxed fitting shirt is comfortable and stylish. Wear as sun-protective Summer wear, or as a base layer in the cold winter months. By combining functional performance material with this trendy print, this shirt will transition with you throughout the day no matter what adventure awaits! 
Made out of the highest rated sun protective material, blocks both UVA and UVB rays.
Features:
• Ladies semi-relaxed fit shirt with V neck
• Drop hem in back for more coverage
• UPF50+ sun protection (UVA block 97% UVB block 98%)
• Quick-dry moisture-wicking material
• 90% polyester and 10% Lycra 
• Stay fast color 
• Pair with the South Beach mask to complete the look